Information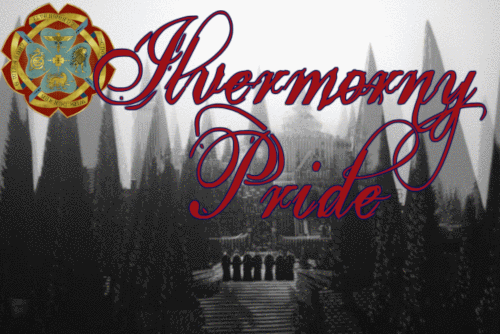 Congratulations! You have been invited to Ilvermorny School of Witchcraft and Wizardry. Located atop the scenic Mt. Greylock in Massachusetts, Ilvermorny is the premier school in America. We offer a full spectrum of class topics to ensure that your education is as thorough and competitive as the world's best wizarding schools. 

Signed,
Headmaster Agilbert Fontaine
Ilvermorny Pride is looking for students and teachers to fill its halls. We are a play-by-post RP that is 18+, and we ask that you try to make at least two posts a week. It is understandable if that isn't always possible. We are a small, tight knit community looking to expand and welcome all skill levels. We are currently playing the October 2018 time frame. The Masked Lords of Ilvermorny have chosen their newest members, and the Academic Olympics (a magical quiz bowl) resulted in a victory for the Horned Serpents, of course. The Halloween Dance is underway.
Site Updates
There's a dark wizard out there.... Oh, wait, is he in here?!

Excerpt from the New York Ghost
Quote

It has been reported that a Dark Wizard has been found by MACUSA Law Enforcement, attempting to raise an army of magical children in America. The dark wizard's identity has remained under wraps thus far, but his plot was foiled by MACUSA Aurors who managed to locate several safe houses where only children of varying ages were being housed. The children were unaware of their nefarious purpose and were in surprisingly good shape. MACUSA has issued a statement concerning the placement of such children with stable magical families.

   "We are working tirelessly to find suitable homes for these children, who most identify as orphans or runaways at an early age," a MACUSA representative told us. "Any further details are being withheld until we apprehend the dark wizard in question."

Vocal Senator Julius Graves had this to say about the situation: "It is appalling that a wizard of any sort would resort to exploiting innocent children for his own gain. While I'm sure that the long arm of the law is investigating this with all their resources, my heart goes out to all of the displaced children in the hopes that families will step forward to take them in and get them reintegrated into our society."

It has been suggested by witnesses that when law enforcement raided the safe houses, the dark wizard wasn't located and is considered armed and dangerous, perhaps in a location outside of New York state. Magical residents are urged to be alert, especially those with young children as MACUSA is unsure of whether the perpetrator is willing to kidnap magical children who are not orphans or runaways.
Is he on the grounds?
An animagus with the form of a wampus cat has already attacked one student. Is this the same dark wizard that was building a child army? Is he trying to pull kids from the school now that his kidnapees have been freed? Or is he trying to reclaim the ones he had before? A retired MACUSA auror has been brought on as DADA teacher.  Is his random substitution related?